Free Press Release Distribution Service. PressNote is an Online Press Release Distribution and Press Release Submission Services.
Commercial space flights to generate more than $600 million, study suggests
Commercial suborbital space flights should bring in between $600 million and $1.6 billion in revenue in their first decade of operations, according to a study commissioned by the US.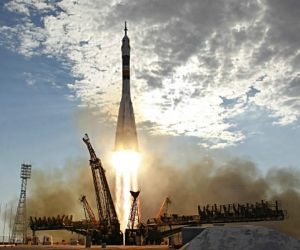 rishcosys on Wednesday, December 24, 2014
reviews [0]
HEALTH [1]
Tourism drives about 80 per cent of the demand for suborbital flights, which reach about 63 miles above the planet's surface before plunging back through the atmosphere.

The thrill ride gives fliers a few minutes to float in microgravity and a view of the Earth set against the blackness of space.
Virgin Galactic, an offshoot of Richard Branson's London-based Virgin Group, is one of six firms developing reusable suborbital spaceships, an analysis by The Tauri Group of Alexandria, Virginia, found.

Prices currently range from $200,000 for a ride on Virgin Galactic's SpaceShipTwo, a six-passenger, two-pilot vehicle currently undergoing testing, to $95,000 for a flight on privately held XCOR Aerospace's planned two-seater Lynx vehicle.
Virgin Galactic, which is aiming to begin commercial service around 2014, already has $70 million in deposits from 536 people, Chief Executive George Whitesides said at a related congressional hearing on Wednesday.
Comments